SPECIALTY COFFEE
The best premium roasted coffee you can buy online
Caruso's Coffee has been roasting and blending specialty coffees in Northeast Ohio since 1982 and we are very proud to offer our best coffee blends and roasts for you to brew at home.
This is it – the good stuff.
TYPES OF COFFEE
High-end specialty coffee, one pound at a time
At Caruso's, we understand there are many ways to enjoy a cup of coffee, so we do our best to give you the options to do so. With a mix of whole bean, ground, and single-serve products, you can brew fresh coffee the way you like.
Choose from three levels of roasts, Light Roast, Medium Roast, and Dark Roast. Each roast provides a different acidity level with unique notes and flavors. Each type of coffee bean is roasted to perfection to create an exceptional coffee.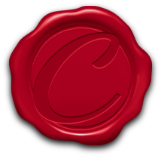 OUR STORY
High-end specialty coffee, one pound at a time
Our family fell in love with coffee over 30 years ago when our parents, Mike and Angie started roasting high-end specialty coffee one pound at a time. They would sell it out of their small shop in our hometown of Brecksville, Ohio.
LEARN MORE >

BUY COFFEE ONLINE, PICK IT UP ON YOUR DOORSTEP!
Running out of coffee can ruin your day. Subscribe to our online coffee subscription service to stay fully stocked with your favorite blend 24/7.
Here's how it works:
SUBSCRIBE AND SAVE
When you find your favorite blend, select "subscribe & save" to receive 10% off the total price.
Set your delivery schedule, so your coffee is on your doorstep when you need it.
Complete the checkout process, and the rest is worry-free. Cancel your subscription or skip a delivery at any time, no hassles.
LEARN MORE
GET MORE OF CARUSO'S COFFEE
Join our weekly newsletter and receive 10% off your first order! Stay in the loop with our special offers, new products and exclusive details.