OUR STORY
Our family fell in love with coffee over 30 years ago when our parents, Mike and Angie started roasting high-end specialty coffee one pound at a time. They would sell it out of their small shop in our hometown of Brecksville, Ohio.
This business blossomed into a wholesale business supplying freshly roasted beans to local grocery stores, coffee shops and restaurants. As kids and then young adults, we got to help with various aspects of the business and were instilled with an entrepreneurial spirit at a young age. We all have vivid memories of helping them roast, blend, and deliver fresh roasted beans to our customers in Northeast Ohio and beyond.
TOUGH COMPETITION
In 2003, we formed a new company called Caruso's Coffee. It's been an exciting adventure going out on our own. The specialty coffee industry, which was in its infancy when our parents started in the early '80s, was much more mature and saturated when we started Caruso's Coffee. Several people in the industry told us we were crazy to even try going back into business with Caruso's Coffee. They said the competition was too tough, and we'd never make it.
We are pleased to say that 16 years later, we have grown into one of the largest roasters in the Midwest with a family of brands we ship throughout the United States and overseas.
Caruso's currently produces over 5 Million pounds of coffee out of its roasting operation still located and headquartered in our home town of Brecksville, a quiet suburb of Cleveland, Ohio.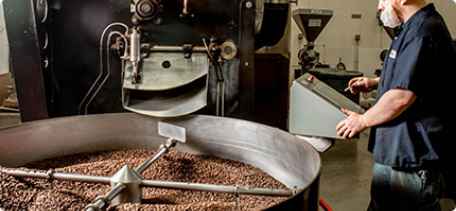 FRESH ROASTED
Out of this facility, we deliver freshly roasted beans throughout the northern ½ of our home state, Western PA and parts of upstate NY. Where we do not deliver off our trucks, we use common carriers, USPS, UPS and third party wholesalers to get our coffees distributed throughout the United States.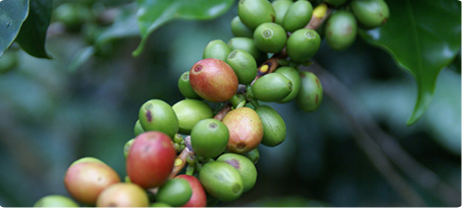 To produce premium coffee, we have nurtured relationships with a small number of trusted importers and on occasion have traveled to producing countries to facilitate direct trade relationships with several farmers. Our facility is SQF Certified, meeting the highest standards in food safety as determined by independent auditors. We are also a Kosher Certified, Fair Trade registered and an Organic certified facility, by OCIA (Organic Crop Improvement Association).
Although you can find coffee roasted by Caruso's or sold under various private labels throughout the United States, we were constantly getting requests from people all over the country asking where they could purchase the coffee they had tried at a local restaurant or coffee shop. It is out of those requests that we decided it was time to open an online store.
SHOP ONLINE
Call us slow, but apparently, this whole "buying online" thing is here to stay. Now everyone can enjoy coffee roasted by Caruso's at home anytime they want.
Currently, our online store features various brands and exclusive blends, all roasted locally at our Brecksville, Ohio facility. We feature seasonal blends along with our most popular coffees and flavors and we are always adding new coffee for people to try.
SHOP NOW