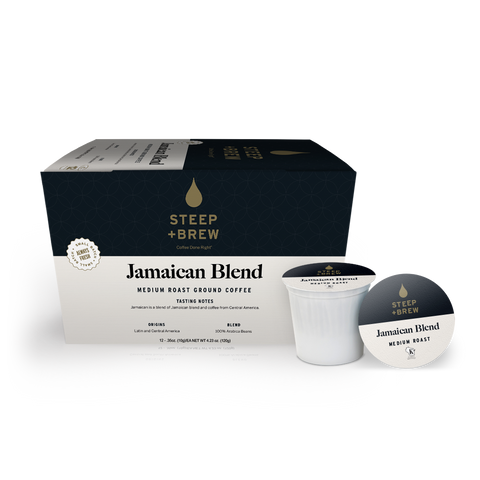 Jamaican Blend Coffee: Single-Serve
Steep + Brew
A wonderful traditional Jamaican blend of coffee from Central America. 

Single Serve Coffee Pods

12 ct
Steep+Brew Coffee
Dark Roast Coffee

Customer Reviews
08/05/2021
Michelle F.

United States
Excellence
One of my two Steep & Brew favorites. Very favorable, perfect for any time of day or night. You cannot go wrong with this one.
04/07/16 06:29 AM

Jamaican Blend Coffee: Single-Serve
Successfully added to your cart!